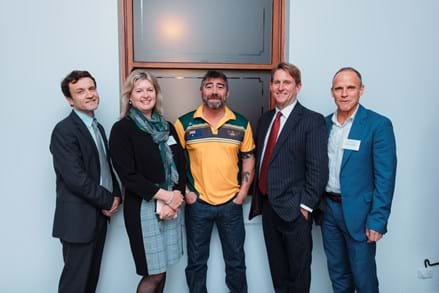 It has been an eventful May, with the lead up and results of the election, Painaustralia's Annual General Meeting and release of our Annual Report for 2018.
Our AGM held at Old Parliament House in Canberra on 28 May 2019 saw guest presenter at our AGM Painaustralia Champion, Veteran and Invictus Games gold medallist, Peter Rudland share his very powerful story of living with persistent pain following a Black Hawk helicopter crash while serving in Afghanistan. Pete's incredible courage and positivity in managing his health shone through a very emotional presentation. I would like to thank him for his willingness to share such an important and inspiring message of hope.
The Annual Report for 2018 was also released this month, highlighting the eventful year hat 2018 has been for both Painaustralia as well as the wider pain management sector.
Painaustralia also joined our members Palliative Care Australia in advocating for a more sensible approach to opioid prescribing in palliative care settings. We were also pleased to welcome a new reciprocal member this month as Services for Rural and Remoth Allied Health (SARRAH) which play an important role in advocating for allied health services in rural and remote Australia.
May was also a busy month for campaigns, with Palliative Care Week between 19-26 May, as well as being Scriptwise's Medication Dependence Prevention month. The lead up to the 2019 Federal Election also saw quite a bit of activity with Painaustralia joining members National Rural Health Alliance (NRHA) at the launch of their election priorities, welcoming funding commitments from both major parties, as well as attending the Prime Minister's election speech at the National Press Club.
On a very positive note, it was wonderful to hear that our founding Painaustralia Board Director, Prof. Michael Cousins was honoured with an award recognising him as a 'Giant' in the field of Neuromodulation at the International Neuromodulation Congress in Sydney this week. It is hard to imagine anyone more deserving of recognition for his work to advance treatment responses to pain management. Congratulations Michael!
Painaustralia welcomed the re-election of the Morrison Government and congratulated the Government on a strong and effective campaign with health emerging as a pivotal issue throughout. We look forward to continuing our work with the Morrison Government, Health Minister Greg Hunt and our stakeholders to further address the need for an improved national approach to pain management.
Carol Bennett
Painaustralia CEO