The National Strategic Action Plan for Pain Management
The National Strategic Action Plan for Pain Management will provide a key step towards a national and holistic policy framework that will support consumers, health practitioners and the wider community to improve the quality of life for people living with pain, their families and carers and minimise its impact.
Companion documents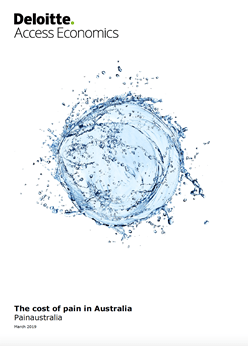 Cost of Pain Report
In the most comprehensive financial analysis of chronic pain in Australia to date, The cost of pain in Australia report reveals the staggering cost of chronic pain on Australian lives and the economy. A cost set to rise if immediate action is not taken.
More than three million Australians live with chronic pain which significantly impacts on their ability to work, sleep and maintain relationships.
As a nation the pain price tag is already $139 billion and will rise to more than $215 billion by 2050.
Painaustralia's The cost of pain in Australia report and National Strategic Action Plan for pain management table a number of pathways to address this burgeoning issue.
Media Release
17 June 2019
At last – A national plan for better pain management
Painaustralia has today launched the new National Strategic Action Plan for Pain Management. Millions of Australians live with ongoing persistent pain. Chronic pain can have a devastating impact on individuals, their families, workplaces and the community, often contributing to problems including; opioid dependency, depression, loss of income and increased risk of suicide.
Painaustralia CEO, Carol Bennett, said "The Australian Government and Minister Greg Hunt funded and supported the development of the first ever National Strategic Action Plan for Pain Management (NSAPPM) in May 2018. The year of exhaustive consultation and development that followed have now culminated with the final release of the NSAPPM that sets out the key priority actions to improve access to, and knowledge of best practice pain management, in the next three years,"
The NSAPPM comes at a critical time: pain management finds itself at the intersection of key global public health challenges of the 21st century including the safe and effective use of medications (particularly opioids) and the urgent need to stem the rise of chronic conditions.
Consultations with the pain management sector and stakeholders have confirmed the need for greater awareness of pain and pain management, more timely access to consumer-centred interdisciplinary services and research to underpin greater knowledge of pain.
The NSAPPM builds on the strong foundation and advocacy of Australia's pain sector which developed the first National Pain Strategy in 2010 to provide a blueprint for best practice pain management.
"This Action Plan provides us with a clear pathway to meet the challenges that chronic pain poses to all Australians. The Deloitte Access Economics Cost of Pain report released by Minister Hunt in April this year has highlighted the seriousness of the pain burden in Australia and makes a clear case for investment and support to prevent and manage chronic pain conditions," Ms Bennett said.
The number of Australians living with chronic pain is set to rise from 3.24 million to 5.23 million by 2050. Inaction will see the chronic pain price tag remain in the $billions: Last year alone, Australians paid $2.7 billion in out of pocket expenses to manage their pain. As a nation, the annual cost will rise from $139.3 billion in 2018 to an estimated $215.6 billion by 2050.
"The Australian Government and Minister Hunt have demonstrated their commitment to addressing chronic pain, with an election commitment of $6.8m to deliver better pain management across Australia, as well as the establishment of a National Advisory Council on Pain," Ms Bennett said.
The NSAPPM will now progress to the Australian Health Ministers Council, ahead of being presented to the Council of Australian Government's for endorsement in the coming weeks.
According to Ms Bennett, "Australia now has the opportunity to lead the world with the implementation of the first, fully funded government response to comprehensively addressing the burden of pain."
Media contact: Priyanka Rai
Phone: 0423 341 017
Website: www.painaustralia.org.au
Painaustralia in the news
The Today Show - 23 May 2019
The NEWDAILY- 30 April 2019
The Daily Telegraph - 4 April 2019
The Daily Telegraph - 4 April 2019
9NEWS - 4 April 2019
Starts at 60 - 4 April 2019
Hit Network - 4 April 2019
MIRAGE NEWS- 4 April 2019
---
Painaustralia Strategic Plan 2019 - 2021







Painaustralia is proud to participate in the 2018 Invictus Games in Sydney. The Games celebrates the spirit of injured service men and women, who have been challenged and tested but not overcome. Despite their many triumphs, pain remains a common thread binding these men and women, all of whom live with life-changing injuries, both visible and invisible. Painaustralia welcomes the opportunity to participate at 'An Unconquerable Mind: a discussion on veterans' mental health', a topic which is so closely tied with all forms of pain.
---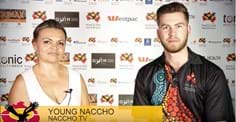 We're delighted to support our member Innovative Rehab's Clinical Psychologist Tanja Hirvonen at the NACCHO Conference talking pain and mental health in indigenous communities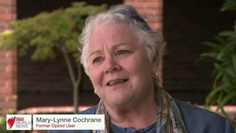 Painaustralia CEO Carol Bennett says "We do need to monitor people and know what is happening with opioid use across the country, but there is little point in just monitoring the problem. What we need to do is put in place the solution. We need to see better pain management"