Talking about Pain - Language Guidelines for Chronic Pain.
The purpose of these Guidelines is to promote the consistent use of appropriate, inclusive and non-stigmatising language when talking or writing about chronic and persistent pain and people living with these pain conditions.
This resource was developed after broad consultation with Painaustralia members. A particular thanks to our consumer networks who provided extensive input and the specific input from our dedicated Consumer Advisory Group who reviewed the guidelines. Also special thanks to Prof Lorimer Moseley who provided important insights.
---
Media Release
PAINAUSTRALIA APPOINTS PROFESSOR IAN CHUBB CHAIR ELECT
Painaustralia – the national peak pain organisation working to improve the quality of life for Australia's 3.24 million people living with pain, their families and carers – is pleased to announce the appointment of Professor Ian Chubb AC MSc DPhil (Oxford) FAA, FTSE, FACE, FRSN as Chairman Elect to the Board of Directors.
Professor Chubb was Australia's Chief Scientist for five years until 2016. Prior to that, he was Vice-Chancellor of the Australian National University for ten years; Vice-Chancellor of Flinders University of South Australia for six years and the Senior Deputy Vice-Chancellor (Provost) of Monash University for two years. While at Monash University, he served as Dean of the Faculty of Business and Economics for 16 months.
Professor Chubb's research focused on the neurosciences, making him an excellent appointment in the area of understanding the science of pain and evidence-based treatments. His extensive achievements are outlined in the linked bio.
Professor Chubb will take over the Chairman role from Mr Robert Regan, Group General Counsel for a major listed public company, Painaustralia Board Director and Chairman for seven years.
Mr Regan said of Professor Chubb's appointment: 'Prof Chubb is an outstanding appointment to the Chairman's role at a time when pain is emerging as a major public health issue, the National Strategic Action Plan for Pain Management is being considered by health ministers and the Federal Minister for Health the Hon Greg Hunt MP has pledged funding for Painaustralia to implement important pain awareness and education activities. Prof Chubb's experience and insights together with his record of achievement will hold Painaustralia in good stead in the coming years."
Mr Regan has been an exceptional Chairman of Painaustralia, leading key initiatives that have ensured better treatment of pain is on the national health agenda. His legacy lays a strong foundation for the future and encompasses:
the development and implementation of Australia's first National Pain Strategy (2011)
a national awareness campaign to support the upscheduling of codeine in Australia (2017-8)
the development and launch of the first National Strategic Action Plan on Pain Management (2019) which is shortly to be considered by Australian Health Ministers
the Cost of Pain in Australia Report (2019)
development and implementation of a series of strategic plans including the Strategic Plan 2019-21.
Professor Chubb said 'pain is a complex and difficult area of healthcare requiring sophisticated and considered approaches across health and other sectors. I am looking forward to working with the medical, health, academic, research and consumer members and stakeholders in Painaustralia to make a real difference for those living with pain'.
ENDS
---
About Painaustralia
Painaustralia is Australia's peak national pain advocacy body working to improve the quality of life of people living with pain, their families and carers, and to minimise the social and economic burden of pain on individuals and the community.
National Patron
Air Chief Marshal Sir Angus Houston AK, AFC (Ret'd)
Media enquiries
Priyanka Rai, Policy and Engagement Manager – Painaustralia: (02) 6232 5588 or media@painaustralia.org.au
Painaustralia in the news
9 NEWS - 17 September 2019
InSight+ - 02 September 2019
The Courier Mail - 9 August 2019
The Daily Telegraph - 27 July 2019
Kidspot - 24 July 2019
The Guardian - 23 July 2019
Whimn - 23 July 2019
AAP - 22 July 2019
The Courier - 21 July 2019
Triple J HACK - 22 July 2019
AusDoc.PLUS - 20 June 2019
The Mandarin - 19 June 2019
7News - 17 June 2019
The National Strategic Action Plan for Pain Management
The National Strategic Action Plan for Pain Management will provide a key step towards a national and holistic policy framework that will support consumers, health practitioners and the wider community to improve the quality of life for people living with pain, their families and carers and minimise its impact.
Companion documents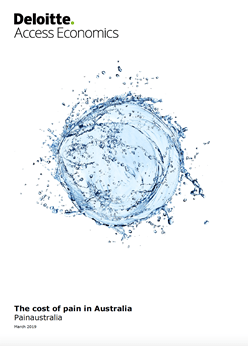 Cost of Pain Report
In the most comprehensive financial analysis of chronic pain in Australia to date, The cost of pain in Australia report reveals the staggering cost of chronic pain on Australian lives and the economy. A cost set to rise if immediate action is not taken.
More than three million Australians live with chronic pain which significantly impacts on their ability to work, sleep and maintain relationships.
As a nation the pain price tag is already $139 billion and will rise to more than $215 billion by 2050.
Painaustralia's The cost of pain in Australia report and National Strategic Action Plan for pain management table a number of pathways to address this burgeoning issue.
---
Painaustralia Strategic Plan 2019 - 2021







Painaustralia is proud to participate in the 2018 Invictus Games in Sydney. The Games celebrates the spirit of injured service men and women, who have been challenged and tested but not overcome. Despite their many triumphs, pain remains a common thread binding these men and women, all of whom live with life-changing injuries, both visible and invisible. Painaustralia welcomes the opportunity to participate at 'An Unconquerable Mind: a discussion on veterans' mental health', a topic which is so closely tied with all forms of pain.
---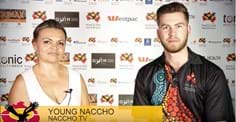 We're delighted to support our member Innovative Rehab's Clinical Psychologist Tanja Hirvonen at the NACCHO Conference talking pain and mental health in indigenous communities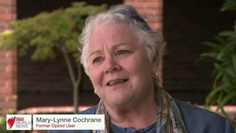 Painaustralia CEO Carol Bennett says "We do need to monitor people and know what is happening with opioid use across the country, but there is little point in just monitoring the problem. What we need to do is put in place the solution. We need to see better pain management"