Cost of Pain Report
In the most comprehensive financial analysis of chronic pain in Australia to date, The cost of pain in Australia report reveals the staggering cost of chronic pain on Australian lives and the economy. A cost set to rise if immediate action is not taken.
More than three million Australians live with chronic pain which significantly impacts on their ability to work, sleep and maintain relationships.
As a nation the pain price tag is already $139 billion and will rise to more than $215 billion by 2050.
Painaustralia's The cost of pain in Australia report and National Strategic Action Plan for pain management table a number of pathways to address this burgeoning issue.
Media Release
4 April 2019
Pain relief – new funding to provide better pain management
Painaustralia has welcomed the $6.8m announced today by Federal Health Minister the Hon Greg Hunt MP today to fund better pain management in Australia.
In releasing the findings of the Painaustralia report 'The Cost of Pain in Australia' prepared by Deloitte Access Economics at Parliament House Canberra, Minister Hunt committed to funding a package of new measures including:
$4.3m for better access to pain management services through the Rural Health Outreach Fund (included in the Federal Budget 2019/20)
$7.2m for a PBS subsidised take home naloxone program (included in the Federal Budget 2019/20)
$2.5m over four years to fund consumer and health education awareness and education which includes $1m for Painaustralia, $1m for health professional education and $0.5m for an education strategy for pain management and opioid use.
Painaustralia CEO, Carol Bennett, said the new funding could not have come at a better time.
"The report released today highlights just how significant and pervasive chronic pain is across Australia. Pain does not discriminate, it impacts us all either directly or indirectly. Addressing chronic pain will benefit all Australians" Ms Bennett said.
"This funding will allow Painaustralia to raise awareness about pain and best practice management strategies. This will really improve the lives of many Australians. In addition to improved health professional and consumer education, this funding will provide more accessible services in rural and regional Australia where people are more heavily impacted by pain and lack of treatment options. Hopefully we will see less people relying on opioids and more people accessing best practice multidisciplinary care," Ms Bennett said. Key facts about chronic pain in Australia
3.24 million Australians lived with chronic pain in 2018
68.3% of people living with chronic pain are of working age
Chronic pain costs the Australian economy over $73.3 billion a year in health, productivity and related costs and $66.1 billion a year in wellbeing costs totalling $139.3 billion a year
If pain is not addressed, it will cost $215.6 billion per year by 2050
30 – 40% of people with chronic pain also have depression and/or anxiety
Suicidal behaviour is 2-3 times higher in people with chronic pain
40% of forced early retirements from work are because of chronic pain conditions
70% of GP consultations for chronic pain result in a prescription
• Increasing opioid misuse is becoming a major issue in Australia (as it is in the US and elsewhere) - largely driven by poor management of chronic pain
Media contact: Jessica Conway, Painaustralia Media Manager
Phone: 0421 288 439
Email: jessica.conway@painaustralia.org.au
Painaustralia in the news
The Daily Telegraph - 4 April 2019
The Daily Telegraph - 4 April 2019
9NEWS - 4 April 2019
Starts at 60 - 4 April 2019
Hit Network - 4 April 2019
MIRAGE NEWS- 4 April 2019
The Courier Mail- 4 April 2019
SBS News- 4 April 2019
7NEWS Brisbane - 4 April 2019
7NEWS Melbourne - 4 April 2019
---
Painaustralia Strategic Plan 2019 - 2021







Painaustralia is proud to participate in the 2018 Invictus Games in Sydney. The Games celebrates the spirit of injured service men and women, who have been challenged and tested but not overcome. Despite their many triumphs, pain remains a common thread binding these men and women, all of whom live with life-changing injuries, both visible and invisible. Painaustralia welcomes the opportunity to participate at 'An Unconquerable Mind: a discussion on veterans' mental health', a topic which is so closely tied with all forms of pain.
---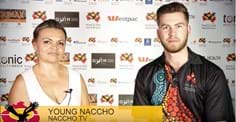 We're delighted to support our member Innovative Rehab's Clinical Psychologist Tanja Hirvonen at the NACCHO Conference talking pain and mental health in indigenous communities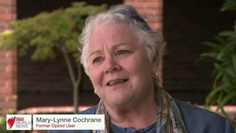 Painaustralia CEO Carol Bennett says "We do need to monitor people and know what is happening with opioid use across the country, but there is little point in just monitoring the problem. What we need to do is put in place the solution. We need to see better pain management"