Talking about Pain - Language Guidelines for Chronic Pain.
The purpose of these Guidelines is to promote the consistent use of appropriate, inclusive and non-stigmatising language when talking or writing about chronic and persistent pain and people living with these pain conditions.
This resource was developed after broad consultation with Painaustralia members. A particular thanks to our consumer networks who provided extensive input and the specific input from our dedicated Consumer Advisory Group who reviewed the guidelines. Also special thanks to Prof Lorimer Moseley who provided important insights.
---
Media Release
NEW DATA REVEALS THE LONG ROAD AHEAD IN MINIMISING OPIOID RELATED HARM
Data released by the Australian Bureau of Statistics on Australia's leading causes of death 2018 reveals that opioids accounted for just over 3 deaths per day in 2018. The majority of these opioid-induced fatalities were unintentional overdoses in middle aged males involving the use of pharmaceutical opioids, often in the presence of other substances.
The data also reveals modest improvements: Opioid-induced mortality in 2018 was slightly lower than that recorded in 2017.
Painaustralia CEO Carol Bennett notes these findings once again shine a light on Australians fighting what it often an invisible illness – pain.
"Australia is facing a pain epidemic. With over 3.24 million Australians living with chronic pain, and limited access to options, doctors and consumers continue to rely heavily on prescription opioids to manage what is a multi-faceted, complex condition that needs much more in terms of support and resourcing. Yet sadly Pain as an issue, has been missing from health and public policy discussions, despite the huge toll chronic pain continues to take on millions of Australians every day," Ms Bennett said.
Pain is not being well managed in Australia. Over 70% of GP consultations that involve pain management result in the prescription of medication. The ABS data shows that pharmaceutical opioids are present in over 70% of opioid-induced deaths. The rate of opioid-induced deaths with synthetic opioids present has increased significantly over the last decade.
"Medications are an important part of managing pain, but do not necessarily need to be the first line of therapy when people in pain are looking for help. Nearly three Australians are losing their life to opioid misuse and harm every day, many just wanted help with their pain, but ended up in a worse situation, experiencing serious depression and dependence," Ms Bennett said.
Consultations with the pain management sector and stakeholders have confirmed the need for greater awareness of pain and pain management, more timely access to consumer-centred interdisciplinary services and research to underpin greater knowledge of pain.
"The National Strategic Action Plan for Pain Management, the first in the world to be funded by the Government, provides us with a clear pathway to meet the challenges that chronic pain poses to all Australians. The Deloitte Access Economics Cost of Pain report released by Minister Hunt in April this year has highlighted the seriousness of the pain burden in Australia, and along with the new ABS data we now have clear and compelling case for investment and support to prevent and manage chronic pain conditions," Ms. Bennett said.
According to Ms Bennett "As the plan progresses to the Australian Health Ministers Advisory Committee of the Council of Australian Governments for consideration and endorsement, it is important to recognise that behind all the statistics and numbers are real people, living with real challenges every day. There is no one size fits all pathway here. We must invest in a range of treatments and services that can assist people to manage their pain condition. We should not expect this to be a quick and easy fix."
---
About Painaustralia
Painaustralia is Australia's peak national pain advocacy body working to improve the quality of life of people living with pain, their families and carers, and to minimise the social and economic burden of pain on individuals and the community.
National Patron
Air Chief Marshal Sir Angus Houston AK, AFC (Ret'd)
Media enquiries
Priyanka Rai, Policy and Engagement Manager – Painaustralia: (02) 6232 5588 or media@painaustralia.org.au
Painaustralia in the news
9 NEWS - 17 September 2019
InSight+ - 02 September 2019
The Courier Mail - 9 August 2019
The Daily Telegraph - 27 July 2019
Kidspot - 24 July 2019
The Guardian - 23 July 2019
Whimn - 23 July 2019
AAP - 22 July 2019
The Courier - 21 July 2019
Triple J HACK - 22 July 2019
AusDoc.PLUS - 20 June 2019
The Mandarin - 19 June 2019
7News - 17 June 2019
The National Strategic Action Plan for Pain Management
The National Strategic Action Plan for Pain Management will provide a key step towards a national and holistic policy framework that will support consumers, health practitioners and the wider community to improve the quality of life for people living with pain, their families and carers and minimise its impact.
Companion documents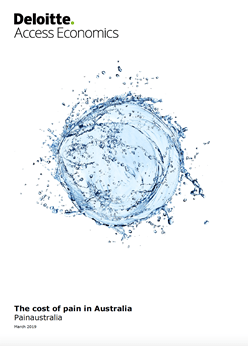 Cost of Pain Report
In the most comprehensive financial analysis of chronic pain in Australia to date, The cost of pain in Australia report reveals the staggering cost of chronic pain on Australian lives and the economy. A cost set to rise if immediate action is not taken.
More than three million Australians live with chronic pain which significantly impacts on their ability to work, sleep and maintain relationships.
As a nation the pain price tag is already $139 billion and will rise to more than $215 billion by 2050.
Painaustralia's The cost of pain in Australia report and National Strategic Action Plan for pain management table a number of pathways to address this burgeoning issue.
---
Painaustralia Strategic Plan 2019 - 2021







Painaustralia is proud to participate in the 2018 Invictus Games in Sydney. The Games celebrates the spirit of injured service men and women, who have been challenged and tested but not overcome. Despite their many triumphs, pain remains a common thread binding these men and women, all of whom live with life-changing injuries, both visible and invisible. Painaustralia welcomes the opportunity to participate at 'An Unconquerable Mind: a discussion on veterans' mental health', a topic which is so closely tied with all forms of pain.
---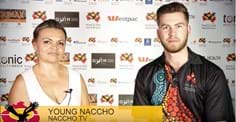 We're delighted to support our member Innovative Rehab's Clinical Psychologist Tanja Hirvonen at the NACCHO Conference talking pain and mental health in indigenous communities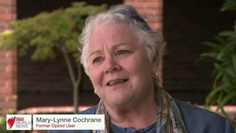 Painaustralia CEO Carol Bennett says "We do need to monitor people and know what is happening with opioid use across the country, but there is little point in just monitoring the problem. What we need to do is put in place the solution. We need to see better pain management"