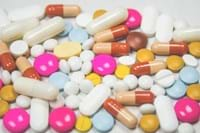 Medication is often the most accessible and affordable treatment option for people living with chronic pain conditions, and one of the most important tools to help with managing pain. Finding a balance between ensuring people have access to the medications they might need to manage their pain and ensuring that everything possible is done to guarantee the medications are being used safely and effectively is important.
The rollout of the Real Time Prescription Monitoring (RTPM) programs throughout Australia provides the opportunity to ensure safe access for consumers.
Through developing, testing, and evaluating messages with consumers and key stakeholders with our Consumer Advisory Group, Painaustralia is pleased to see the launch of the Canberra Script RTPM system as of late February 2022. This occurred after Painaustralia worked alongside ACT Health to develop consumer messaging for the program, ensuring the messaging was sensitive and respectful to consumers and avoided stigmatising language.
The RTPM is a web-based portal which gives prescribers and pharmacists important information such as patient history before they write or dispense a script for a monitored medicine (such as diazepam or tramadol).
Important information including patient name, address, date of birth and monitored medicine prescribing and dispensing history is collected, to assist with the program delivery. Pharmacists are then able to use this information provided through the system to help make thorough decisions regarding the prescribing or dispensing of these drugs, with the aim of reducing the misuse and potential harm of controlled medicines for patients in Australia.
Medicines monitored through the Canberra Script program will include opioids, benzodiazepines, sleeping aids such as zolpidem and zopiclone, stimulants including dexamfetamine and lisdexamfetamine, other medicines including ketamine, medicinal cannabis, pregabalin and all other Schedule 8 medicines.
Canberra Script not intended to disadvantage patients who have a clinical need for a medicine that a prescriber is authorised to prescribe.
In collaboration with ACT Health, Painaustralia developed the video below which is designed to provide consumers with helpful information about Canberra Script.
You can find out more about Canberra Script here.
---