Professor Michael Cousins AO honoured
---
---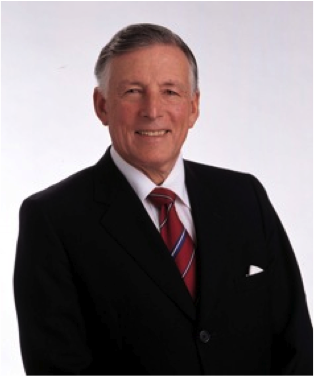 Painaustralia Board Director, Professor Michael Cousins AO has been honoured for his contribution to the Faculty of Pain Medicine and the Australian and New Zealand College of Anaesthetists (ANZCA), with a wonderful portrait by New South Wales artist Peter Smeeth.
The artwork was unveiled during ANZCA's Annual Scientific Meeting, held cojointly with the Royal Australasian College of Surgeons, in Sydney 7-11 May 2018.
Professor Cousins, a founding Painaustralia Board member, is a world-leading Pain Medicine Specialist, who has accummulated almost 50 years of research, teaching, and clinical innovation and development in pain medicine in Australia and internationally.
Painaustralia congratulates Professor Cousins on this latest honour, and we are grateful for his continued advocacy efforts for people living with pain.
Following are some brief highlights from his impressive career.
Between 1995 and 1999, Professor Cousins chaired an NHMRC Working Party which developed Australia's first 'evidence-based medicine' guideline on the Management of Acute Pain. This is now used throughout Australia and internationally.
Professor Cousins is the founding Dean of the Faculty of Pain Medicine (1999-2002), University of Sydney. This is the first multidisiciplinary training program in the world, which brings together five specialty bodies to oversee a single training program and examination leading to a specialist qualification in Pain Medicine.
In 2005, Professor Cousins played the leading role with Faculty of Pain Medicine colleagues in gaining recognition of Pain Medicine as a medical specialty by the Australian Government, becoming the first country in the world to do this.
In the Australian and New Zealand College of Anaesthetists (ANZCA), Professor Cousins served as Councillor (1995-2006), Vice President (2003-2004) and President (2004-2006).
Professor Cousins helped establish multidisciplinary pain centres at Flinders Medical Centre, Adelaide (which he directed 1975-1990), and at the University of Sydney, Royal North Shore Hospital (which he directed 1990-2016 CHECK). Both of these centres are now internationally recognised for clinical care, teaching and research.
Through the Pain Management Research Insittute (University of Sydney/Royal North Shore Hospital), Professor Cousins led the development of a University of Sydney Diploma and Masters course in Pain Management, which now enrols students from across Australia and around the world, in a web-based education program for all health professionals; this is unique worldwide.
In 2011 he founded a new discipline of pain management at the University of Sydney, the Department of Anaesthesia and Pain Management, the first in the world. Prior to this, he assisted in the training of more than 75 key individuals in Pain Medicine and in the setting up of resources and facilities for new pain medicine centres throughout Australia, in the Asia Pacific region, Europe, Canada and in the USA.
In policy, his significant work is as Chair of the National Pain Summit (Canberra, March 2010), which led to the National Pain Strategy, the world's first national framework for the best practice assessment, treatment and management of acute, chronic and cancer pain. Following this role, Professor Cousins was invited to Chair the International Pain Summit (Montreal, September 2010).