New sleep medication management resource
---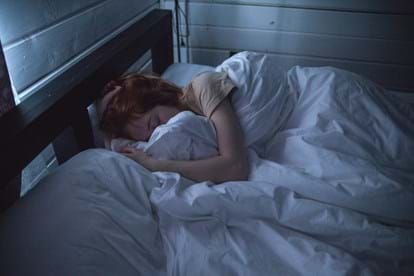 ScriptWise is urging all Australians prescribed a sleeping medication to also speak with their health professional about a plan to safely reduce and stop as part of its Medication Dependence Prevention Month campaign this May.
Australians can download ScriptWise's newly released Sleep Medication Action Plan to start the conversation with their health professional at www.scriptwise.org.au/prevention-month.
ScriptWise is launching the campaign because benzodiazepines, a common sleeping tablet with brand names such as Valium and Serepax, are commonly involved in overdose deaths in Australia.[i] In 2016, 36.7% of all overdose deaths (663) involved benzodiazepines.
Benzodiazepines are also highly implicated in road accidents and increase the risk of falls (particularly in the elderly).
Recent Australian research found that 81% of patients reporting a new problem of insomnia are prescribed a medication.
ScriptWise CEO Bee Mohamed says that while people can experience dependence and withdrawal symptoms while using benzodiazepines as prescribed, it is a risk that is often not discussed with patients.
International guidelines suggest benzodiazepines should be prescribed to treat anxiety and/or insomnia for less than four weeks.
It is estimated that 4 in every 10 people who take benzodiazepines regularly for more than 6 weeks will experience withdrawal symptoms.[ii]
The toolkit has interactive, evidence-based information and videos featuring experts in sleep health and the use of common sleeping tablets. For more information about managing ongoing sleep problems please visit: www.scriptwise.org.au/sleeping-tablets.
---
[ii] NSW Health, 2008. Drug and Alcohol Withdrawal Clinical Practice Guidelines - NSW, Sydney: NSW Health