Invictus Games competitor joins Painaustralia ranks as Pain Champion
---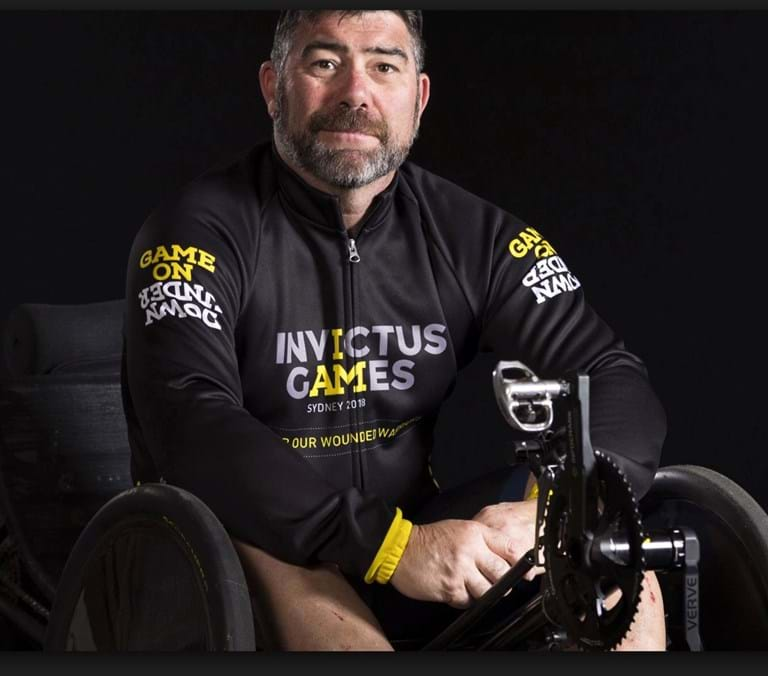 Our list of Pain Champions continues to grow with veteran and Invictus Games competitor, Peter Rudland, the latest to support the cause.
Peter joined the Army in 1989 and was medically discharged just last year. During his service he was deployed to Cambodia, Iraq (twice) Timor Leste (twice) and Afghanistan.
It was during the Afghanistan mission in 2010 that he survived a Blackhawk helicopter crash, as he and his fellow servicemen closed in to a Taliban stronghold. Four people died. Peter awoke in a German hospital, with bleeding on the brain, organ damage and almost every major bone in his body broken.
Peter acknowledges just how difficult his journey has been since that crash, and is a proud competitor at this year's Invictus Games, competing in wheelchair rugby and recumbent cycling.
For those wanting to learn more about Peter and his story,' Unbreakable' is a fantastic Australian Story episode featuring him which can be seen on ABC's iView here.
Welcome to the team Peter and thank you for already actively spreading awareness of pain and mental health in the veteran community.