Liesl Tesch AM MP to speak at PMRI luncheon
---
---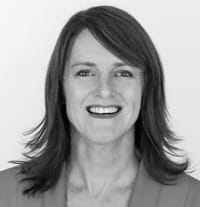 Liesl Tesch AM MP, Member for Gosford and Painaustralia Ambassador, will be giving a presentation at the Pain Management Research Institute (PMRI) Sailing Through Pain Luncheon at NSW Parliament House on 20 April 2018.
The multi-Paralympian and sailor lives with ongoing chronic pain but has learned how to live with it and achieve enormous personal success despite it.
The luncheon is a fundraiser to help kick start three 'proof of concept' studies at the PMRI – two in the area of 'opioid-tapering' and one in 'chemo-induced pain':
assessing how Caesaerean-section birth mothers can be more effectively prescribed pain medication and treatment to minimise the risk of opioid dependence;
testing the efficacy of a communication program involving a mobile phone app to assist pain patients prepare themselves to receive alternative treatments to opioids; and
in collaboration with Northern Sydney Cancer Centre and Greenwich Hospital, identifying predictors of Chemotherapy-induced Peripheral Neuropathy in patients receiving oxaliplatin for colorectal cancer.
Since its inception in 1990, the PMRI has established a reputation globally as a leader in the field of pain research and education and is a founding member of Painaustralia.
All ticket purchases are treated as a tax-deducatible donation to PMRI's research and education work.
To book your spot at the luncheon, please email pmri.info@painmgtresearch.com