Federal politicians show support for pain
---
---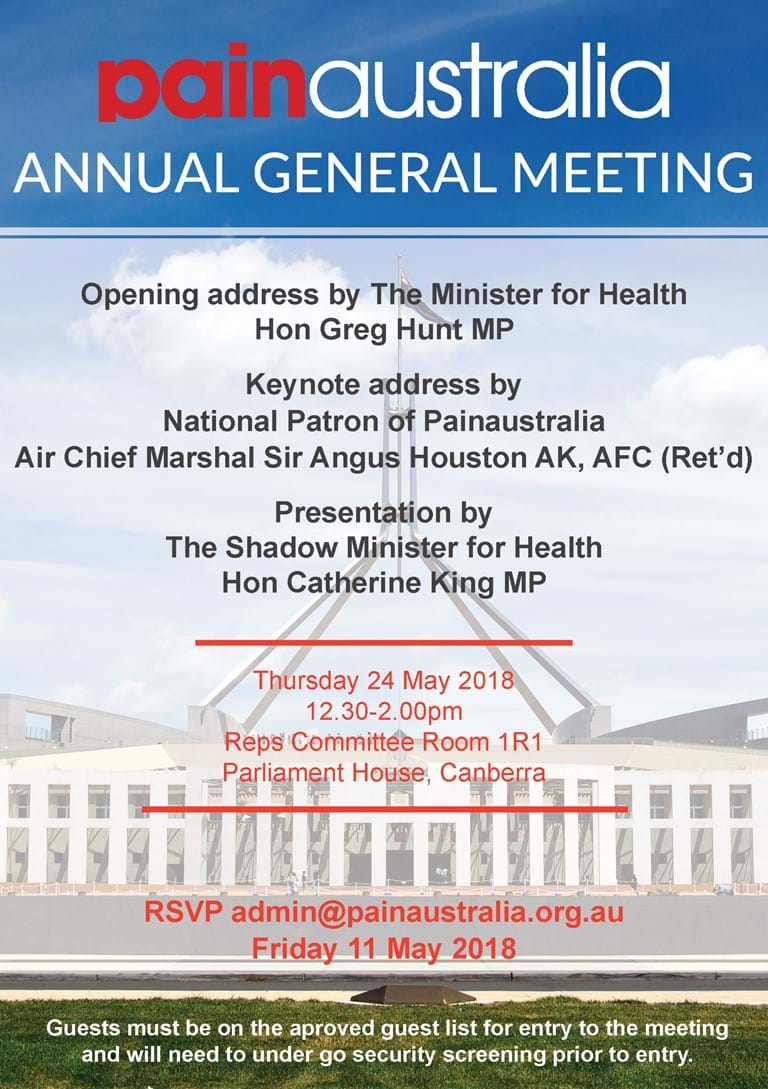 Our Painaustralia Annual General Meeting will be held at Parliament House in Canberra for the first time this year, allowing politicians the opportunity to learn more about our work and giving us the chance to hear from Minister for Health Hon Greg Hunt MP, who will open the meeting, and the Shadow Minister for Health Hon Catherine King MP, who will also give a presentation.
We are also privileged to have our distinguished National Patron of Painaustralia Sir Angus Houston AK, AFC (Ret'd) present the keynote address. Sir Angus was awarded the Knight of the Order of Australia in 2015 for extraordinary and pre-eminent achievement and merit in service to Australia.
We invite members, stakeholders and consumers who wish to attend to email your reservation to admin@painaustralia.org.au no later than Friday 11 May 2018. Please note that members will be given priority for attendance.
We look forward to seeing you at this important event.