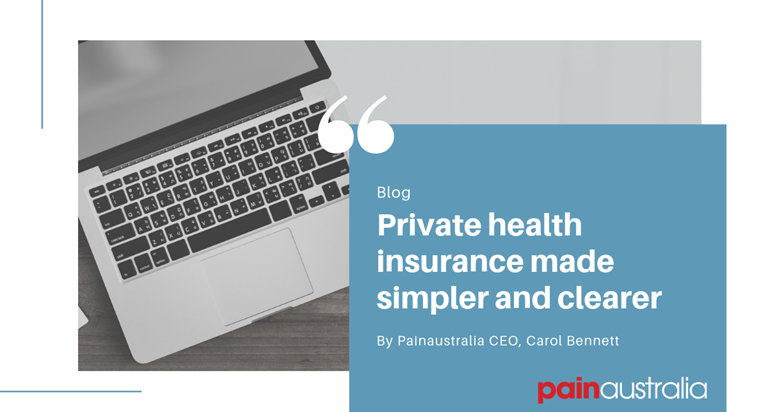 Australia is facing a pain epidemic. It is one of the leading causes of disability, absenteeism and forced early retirement in Australia. Despite these high social and economic costs, access to appropriate care remains limited.
People living with chronic pain face unacceptably long waiting times to access allied health and multidisciplinary pain services in public hospitals—frequently more than a year— and a large number rely on the private health system to access adequate care to manage their condition, prevent complications, and retain their quality of life, despite the fact that the value of this insurance is quickly eroding.
People living with chronic pain report having to navigate an increasingly complex health care system while coordinating with multiple specialists including neurologists; pain specialists; rehabilitation professionals; physiotherapists; psychologists; pharmacists; and general practitioners. The overall lack of coordinated services and prohibitive healthcare costs for people living with chronic pain has added to the barriers they face in accessing appropriate care, in both the public and private health systems.
In response to the increasing complexity and costs of Private Health Insurance, new legislation to be introduced on 1 April 2019 will see significant reform of the sector. By 1 April 2020, every private health insurance policy will have changed to the new system.
These new changes to private health insurance are intended to make access to pain management clearer and more transparent for people living with chronic pain. Each product tier will now have a consistent set of clinical categories required as minimum coverage. There are two clinical categories for pain management.
Pain management that does not require a device or prosthesis will now be a minimum requirement for all PHI policies. Pain management that requires a device or prosthesis will be a minimum requirement for Gold policies. The minimum coverage requirements for product tiers provide a progression of service coverage across products in a way that reflects the existing health insurance market.
Importantly, insurers will not be prevented from providing cover for any treatment in any of the product tiers. For example, they could choose to provide cover for pain management that requires a device under a lower tier product than Gold. Policies that cover more than the minimum requirement can be called a 'Plus' policy: Basic Plus, Bronze Plus or Silver Plus.
In addition to the specific pain management categories, there are other clinical categories that may be relevant to treatments for pain (e.g., a back, neck and spine category will cover procedures to treat back pain, which will be a minimum requirement for silver hospital treatment insurance products).
Other measures in the reforms also encourage funds to provide more flexibility and more comprehensive cover for consumers.
Importantly for consumers, the Private Health Insurance Ombudsman's role has been expanded to inspect and audit private health insurers to address complaints. Rural and regional consumers will now be able to access travel and accommodation benefits under hospital cover. Consumers will now also have the option to pay a higher excess to reduce their premiums. More information on these changes can be found at: Department of Health's website, Consumers Health Forum and CHOICE.
Your insurer will be in touch to introduce the new categories and provide specific information about your policy, clinical categories covered and any policy changes so now is a good time to review your health needs and your current health insurance policy to see how these changes may impact you.
Carol Bennett, CEO