Pain Revolution Takes over Tasmania in 2019
---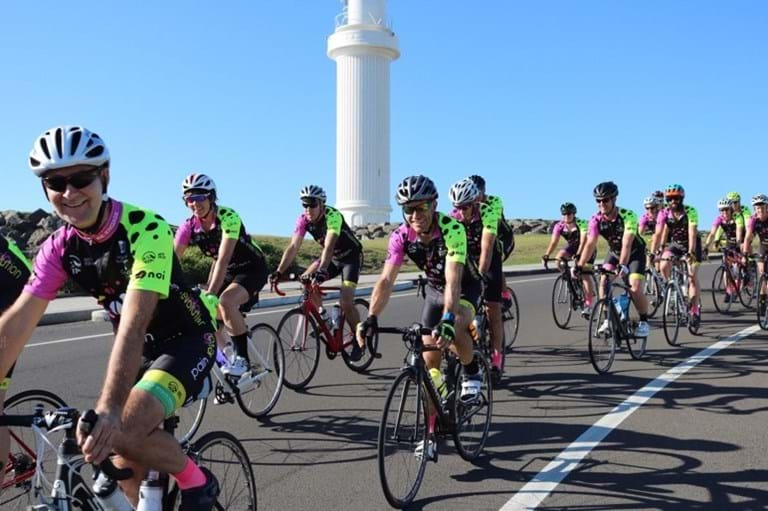 The third edition of the annual Pain Revolution Rural Outreach cycle tour will be heading to Tasmania March 16-23, 2019. The ride will launch the Local Pain Educator Program (LPEP) in Tasmania, giving residents on the island state access to best-practice help for persisting pain.
Pain Revolution, headed by UniSA's Professor Lorimer Moseley, is on a mission to make sure all Australians have the resources and support within their local communities to prevent and overcome persistent pain. They are leading the way with LPEP as a framework for community-based pain education. This will have a significant role in closing the gap on inequality in access of care in regional and rural communities.
LPEP takes a community-led approach to embed best practice pain education and care within towns outside of capital cities. By upskilling and supporting existing health professionals in these areas, the program also seeks to safeguard the wellbeing and resilience of the GP and allied health workforce delivering it. "The Revolution has begun, and we can't and won't stop now. Our growing movement has the potential to actually take on the massive barriers to reducing the burden of persisting pain because it is capturing the power of the people" says Professor Moseley.
The program is currently underway in communities across NSW, VIC and WA. The first cohort of hardworking LPEs, who represent a range of disciplines, are approaching the end of a year-long post-graduate course in pain science. They are working closely with their mentors to design and deliver sustainable pain education programs to their local communities. These programs are tailored to the unique needs of each community, and the specific challenges and resources it has, to involve the whole community in tackling this difficult problem.
In Tasmania, Pain Revolution are collaborating with the Tasmanian Department of Health and Health Recruitment Plus to establish state-wide coverage for people to access effective help for persisting pain. The Pain Revolution ride in March will cover 700kms and visit Devonport, Burnie, Smithton, Launceston, Hobart and Huonville to engage public and professionals in understanding pain and connect them to their local pain educators.
Looking for ways to get involved in Pain Revolution?
Pain Revolution are accepting expressions of interest from people that would like to join the ride in 2019. Apply HERE (https://www.painrevolution.org/2019-ride)
Applications are also open for scholarships into the LPE program for Tasmania, and other target areas in Australia. Partnerships and collaborations with community groups and industry bodies are most welcome.
For more information check out https://www.painrevolution.org/local-pain-educator-program or contact angie.clerc-hawke@unisa.edu.au