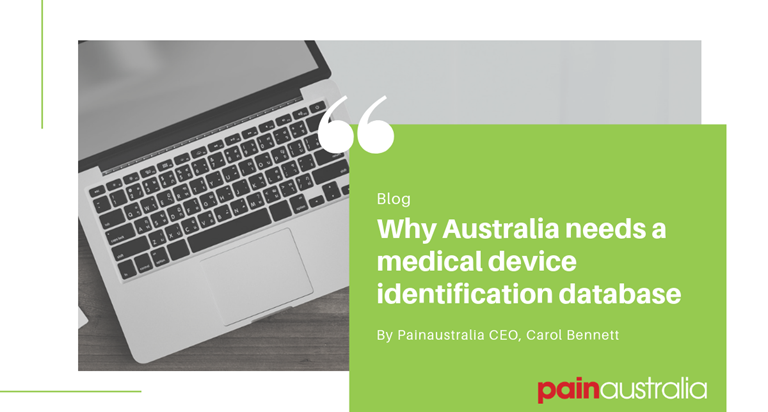 Recent device failures have revealed a poorly regulated industry that has put consumers at considerable risk of harm, including those with persistent and chronic pain. The inability of regulators to trace devices represents a systematic failure of our health and safety regulatory regime.
The last 12-months have seen a number of stories published linking medical devices to a range of illnesses, including breast implants linked to rare forms of blood cancer and medical pumps becoming dislodged and moving inside the person. Many of us have heard the horrific stories of vaginal mesh implants growing stiff and cutting women internally, while there are thousands of deaths globally which implicate various medical devices in all kinds of injuries and illness.
Many of these problems span multiple countries and are known to manufacturers and medical authorities. Despite this knowledge, some who still have faulty devices implanted or those who are about to, are alarmingly left out of the loop.
In a bid to improve this concerning situation, the TGA is proposing to develop and maintain a Unique Device Identification (UDI) system in Australia. This will allow a centralised body to collate patient's contact details as well as the make, model and manufacturer of the device in the event a recall should arise or if people with the device implanted need to be informed of a possible concern.
A central database is a common-sense approach which should be acted upon as quickly as possible. At the same time, provisions must be made to ensure that this data protects and preserves patient confidentiality and is not used for commercial purposes.
Painaustralia knows that many consumers with implanted devices welcome the proposal and agree that current regulations need overhauling, but they have some concerns about their privacy.
Concerns have also been raised over the weak regulation and mandatory reporting from doctor's who implant the devices or monitor them.
One person with a device told Painaustralia; "Much needs to be done, including clinical trials and evaluations. There isn't the data, let alone the 'device database' or appropriate independent clinical follow up. Some surgeons keep their own data, but won't record 'issues' because it can skew their own results…There needs to be mandatory reporting of complications by ALL health professionals."
Additional steps also need to be taken to ensure that consumers are aware of these regulatory mechanisms. Targeted education and awareness campaigns are required in order to aid in informed decision-making by consumers, especially around device failure adverse events as well as replacement rates. We need to ensure better awareness and provide more effective support to people living with pain as a result of implanted devices.
We know medical devices can improve people's lives. Medication delivering pumps can reduce people's pain or help maintain a diabetic's insulin levels. While hip and knee replacements can, where necessary, return people's mobility.
Medical devices have been a life-changing invention for many, but people with implants or those considering them have a right to be informed. At present, there is no mechanism to ensure they can be contacted in relation to their device.
It is vital that mandatory reporting obligations are overhauled, that a patient database is created and maintained and that consumers are well-informed of developments relating to the devices already implanted as well as any devices they may be considering. Anything less represents a failure of our health system to inform patients and ensure health professionals do no harm when implanting medical devices.
Carol Bennett, CEO