Living Well With Chronic Pain After Service event at Government House
---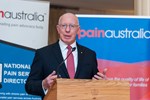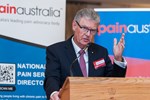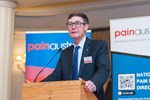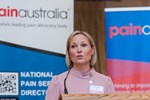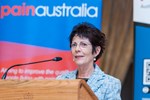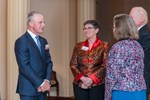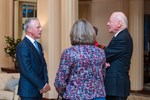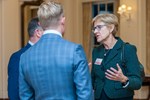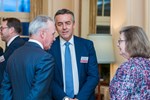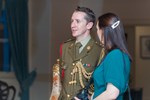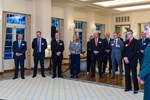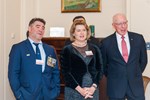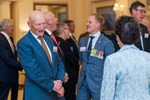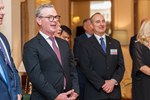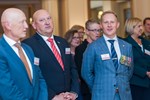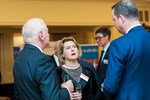 ---
Painaustralia would like to thank His Excellency General the Honourable David Hurley AC DSC (Retd) and Her Excellency Mrs Linda Hurley for hosting a Painaustralia event to raise awareness and support for veterans who live with chronic pain at Government House in Canberra on Wednesday 23 June.
His Excellency the Governor General spoke at the event along with our Chairman Major General Duncan Lewis (Retd) AO DSC CSC, our National Patron Chief Marshal Sir Angus Houston AK AFC (Ret'd) and veteran and 2020 female defence leader of the year, founder and CEO of AeroPM, Mrs Emily Frizell.
The event was attended by a large contingent of senior defence industry and government representatives.
Major General Lewis spoke about how the impact of chronic pain on veterans is often ignored despite the fact that they experience higher rates of mental health problems and musculoskeletal-related pain than the general community.
"Chronic pain is a significant risk factor among defence members and veterans and according to the Australian Institute of Health and Welfare, between 2012-2017, the age-adjusted rate of suicide in ex-serving men was 18 per cent higher than among Australian men.
"At Painaustralia, we are determined to highlight the need for better recognition of chronic pain among veterans, their families and the broader community, its impact and need for improved treatment and research. As part of this work, I want to make veteran access to treatment and support a high priority," he said.
Sir Angus Houston confirmed that chronic pain often exacts a disproportionate toll on those who have served in defence of our country.
"Our ex-service men and women have given much in service to their country. While our understanding continues to grow about the impact of post-traumatic stress and other mental health challenges for our veterans, we still have some way to go towards a better understanding of chronic pain and its inter-relationship with mental health."
Mrs Frizzell told the audience that as a Defence Industry employer of veterans, she had witnessed first-hand the impact of chronic pain.
"One of our employees was injured in an IED blast in Afghanistan and suffers from chronic pain and disability as a result.
"Her chronic pain requires the workplace flexibility to support her physical and psychological needs including:
flexibility to work from home if on certain days her body just can't quite get going, or if she is mentally unable to get started for the day due to the pain she experiences.
Ensuring her workspace at home and in the office is appropriate and suitable
Time off to attend specialist appointments, which are often interstate
And making sure that she feels supported - always.
"This is important to us, but it is essential for her, as she grapples with pain in a way that we can only imagine."
Painaustralia would like to thank everyone who attended and spoke at the event.
Painaustralia has already provided input to the Terms of Reference and will make a more detailed submission to the Royal Commission into Defence and Veteran Suicide. If you would like to provide any of your experiences or stories for the submission, please contact us at admin@painaustralia.org.au.