New Painaustralia CEO Welcomes Challenge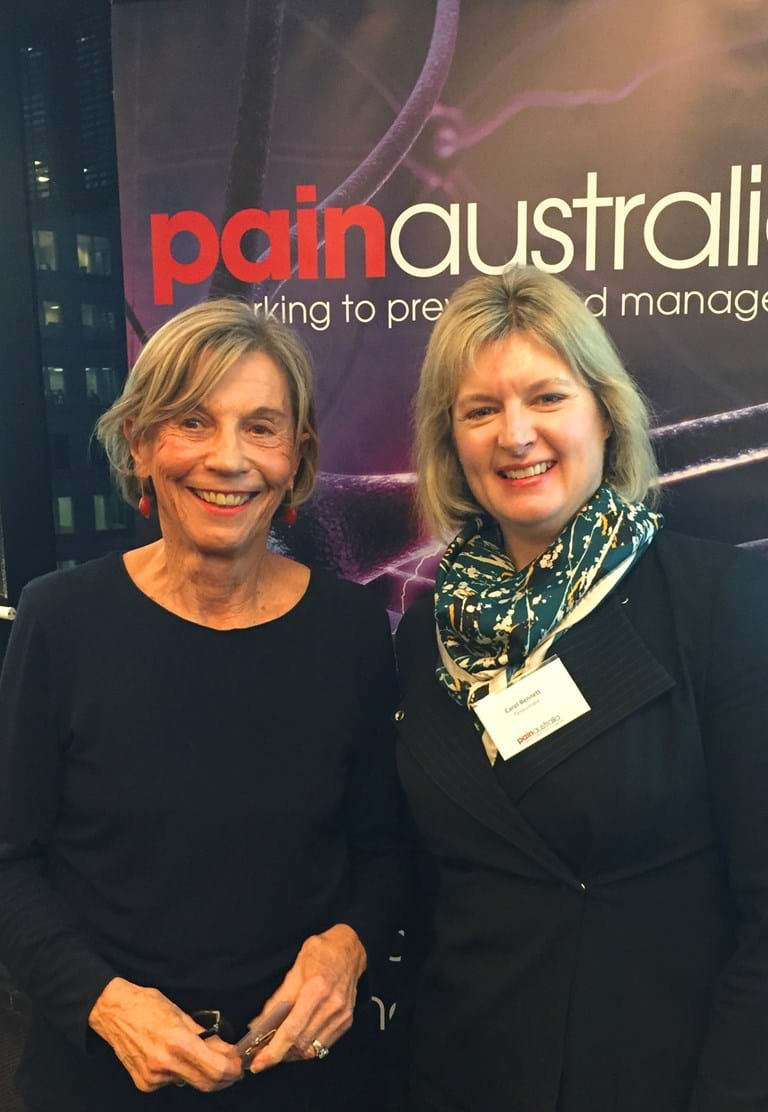 Painaustralia is pleased to announce Carol Bennett has commenced as our Chief Executive Officer, taking over from founding CEO Lesley Brydon in July 2017.
Chair of Painaustralia Robert Regan said, "We are delighted to have attracted a CEO of Ms Bennett's calibre into this important role.
"Carol has achieved real outcomes in the organisations she has managed and her capacity to work collaboratively with many key stakeholders will be an asset to Painaustralia as it continues to forge new opportunities to improve the experiences of Australians living with chronic pain."
Ms Bennett is a leader in Australian national health policy and has worked as CEO of some of Australia's important health oganisations including Alzheimer's Australia, the Consumers Health Forum, the Australian Rural and Remote Workforce Agencies Group (now Rural Health Workforce Australia) and the Victorian Drug and Alcohol Association.
She says her appointment is an honour as well as a challenge.
"Chronic pain is a massive health issue and the leading cause of disability worldwide, and I am honoured to have this opportunity to build on the great work that has been done.
"If Painaustralia is effective, we can improve the lives of millions of Australians and significantly reduce costs in our health services—I welcome that challenge."
Both Mr Regan and Ms Bennett wish to recognise the outstanding work of Ms Brydon, who will now take on the role of Ambassador of Painaustralia.
"Painaustralia has been instrumental in transforming understanding and treatment of pain, facilitating implementation of the National Pain Strategy. The organisation has gained major commitments from governments across Australia thanks to Lesley's tireless work over more than eight years," said Mr Regan.
"Lesley's determination to make a difference in the lives of people with chronic pain has inspired many of us. We congratulate her on the legacy she has established and wish her well in the future."