We are grateful for the support of our Painaustralia Patron and Pain Champions, who endorse the work of Painaustralia and actively help to promote it.
---

Air Chief Marshal Sir Angus Houston AK, AFC (Ret'd), Painaustralia Patron
Sir Angus was awarded the Knight of the Order of Australia in January 2015 for extraordinary and pre-eminent achievement and merit in service to Australia through distinguished service in the Australian Defence Force, continued commitment to serve the nation in leadership roles, particularly the national responses to the MH370 and MH17 disasters, and in a variety of roles in the community.
Sir Angus retired from the military as Chief of the Australian Defence Force in July 2011 after serving for 41 years.
In April 2017 Sir Angus was appointed Chancellor for the University of the Sunshine Coast. In addition he Chairs several boards and serves as a board member for numerous companies. He is the Ambassador/Patron for a number of charitable organisations
Tara Moss, Best Selling Author - Pain Champion
Since 1999 Tara Moss has written 13 bestselling books, published in 19 countries and 13 languages. Her latest is the internationally bestselling historical crime novel The War Widow published with with HarperCanada, HarperCollins Australia, and launching in Dec 2020 with Dutton Books at Penguin Randomhouse US, and translated to German in Jan 2021 with AufBau as Die Jägerin.
Her first non-fiction book, the critically acclaimed The Fictional Woman became a number one national non-fiction bestseller in 2014, and her iconic cover design, featuring her face labeled with 'fictions' or stereotypes about women won Best Non-Fiction Book Design in 2015...READ MORE
Veteran and Invictus Games competitor, Peter Rudland - Pain Champion
We are honoured to introduce our newest Pain Champion, veteran and Invictus Games competitor, Peter Rudland. Peter lives with chronic pain after surviving a helicopter crash in Afghanistan that caused severe injury and broke most of the major bones in his body. Today he is helping to raise awareness of chronic pain and the challenges that come with it.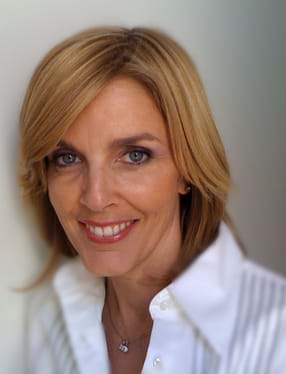 ABC Medical Reporter Sophie Scott, Pain Champion
Why I want more health experts to focus on people living with pain.
It started pretty simply really. Just a twinge in my right wrist when I was doing pilates. What it turned into was a medical merry go round of scans, interventions, treatments and eventually chronic pain in my right wrist and arm. My genetic gift of being hypermobile and years of typing/texting/writing created a perfect storm. I visited GPs, physios, rehab physicians and then a pain clinic, where I learned that taking pain killing medication wasn't really helping. What did help me was doing a free online pain management course at Macquarie University, strength training, pacing and for flare ups using a biofeedback device. What I learned is that living with pain is nothing to be ashamed of, that managing pain goes hand in hand with managing your mental health. So be kind to yourself and seek support. Get in touch and let me know your experiences at www.sophiescott.com.au