Terina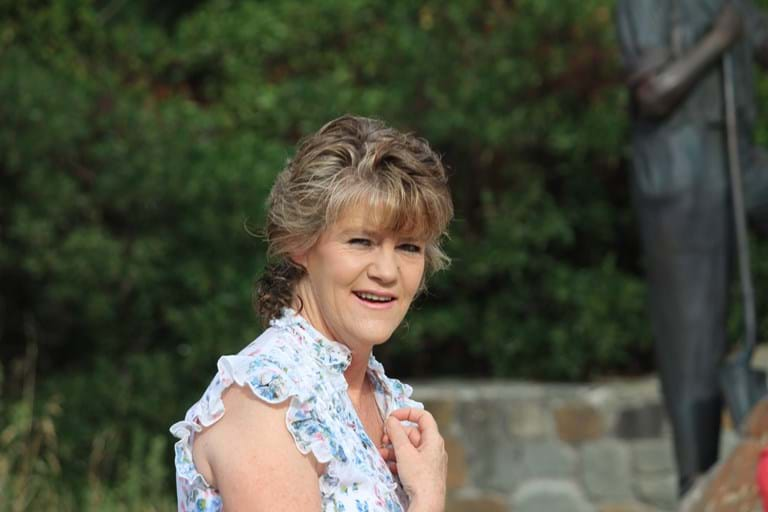 My condition gives me constant pain and makes me violently unwell, with extended periods of nausea and vomiting, on a regular basis.
I went from a healthy, active mother-of-four, walking up to 12 kilometres per day, to an incapacitated person.
It was frightening, and it made me feel lonely and isolated.
The pain started in 2006, at 42 years of age, as a slight pain below my sternum, and by the following year became the most excruciating pain.
My gall bladder was removed, but my pain got worse. I was treated for a bacterial infection, but the pain continued.
I began to eliminate foods from my diet, and entered into a merry-go-round of visits to my GP, ultrasounds, CT scans and blood tests. I also tried natural therapies.
A specialist put me on Tramadol and Prednisolone for pain relief, but the Tramadol was ineffective and the Prednisolone turned me into an emotional wreck.
Some research and advice from others led me to consider chronic pancreatitis, and a friend put me in touch with a colleague who has this condition. I gleaned from her the names of two specialists, one of whom became my saving grace.
The specialist understood the severity of my condition. He ordered 70 blood tests, a CT of my heart and lungs and an MRI of my abdomen. And he made the accurate diagnosis, which helped tremendously.
I live with idiopathic segmental chronic pancreatitis, where the pancreas becomes permanently damaged due to inflammation.
After continued deterioration over the last four years, I now have a spinal cord stimulator, in order to reduce my pain. I also take Palexia.
I manage my pain by limiting my food intake, which contributes to my exhaustion. For flare-ups, I sometimes need injections of Morphine and Maxalon from the GP or the Emergency Department.
The shining light in all of this, has been the support of family and friends. My husband, in particular, has been wonderful.
We need more awareness about life with chronic pain.