Mary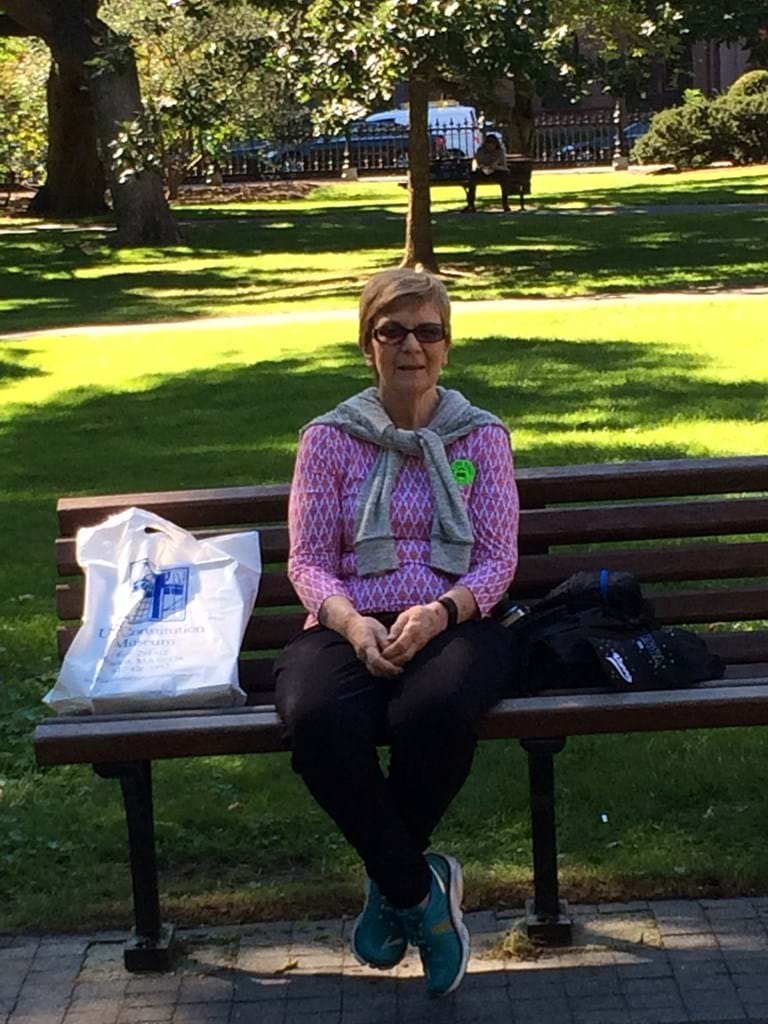 I've had to reinvent myself after a round of spinal surgery left me with chronic pain 10 years ago.
My problems began with a severe form of osteoarthritis. By the time I was 51 I'd had two hip replacements and my back would regularly become inflamed and painful.
Eventually my physiotherapist recommended facet joint injections and a few doctors later, I ended up with a neurosurgeon who suggested a fusion of my L4-S1 vertebrae and a Wallis Implant at L4-5. He said I'd be perfect afterwards.
After seven weeks of normal post operative pain, I began to experience tingling from my neck to my legs. Then the tingling became a severely painful stinging and burning sensation. On a scale of zero to 10 (10 being the worst pain imaginable), it was a seven or eight.
I returned to hospital for rehabilitation for four weeks, and then a pain specialist said I needed urgent cervical spinal surgery. A second opinion from a neurosurgeon dismissed that idea.
I decided to get busy with my work. I was part of the Rotary Diabetes Project in Adelaide. All the while I kept thinking I would get better; I kept looking for the magic bullet.
By 2006, two years after the surgery, I realised the pain wouldn't get better. In fact, it was horrific.
Then two things happened; I was prescribed Lyrica, a medication for neuropathic pain that reduced my pain score by half, and I learnt about self management.
With my husband's support, in 2009 I started a course to become an educator in the Stanford Chronic Disease Self Management Program. Later I completed a Post Graduate Diploma in Chronic Condition Management.
For several years I ran self management courses for people with chronic conditions through Arthritis SA. When Arthritis SA closed the program, I became a facilitator of Stanford programs online. For the past two years I have also been a moderator of the Chronic Pain Australia Forum, an online community where people with chronic pain can find support.
The worst thing for me is I can't walk very far, and the stigma; many people don't understand. But helping people helps keep me distracted and makes me feel happy. Reaching out to others is a wonderful therapy.