Syl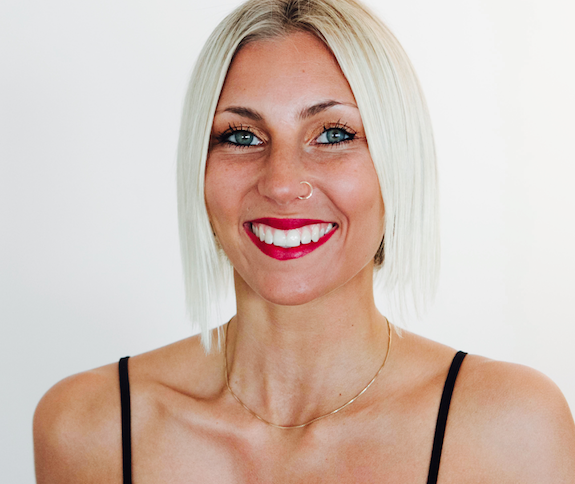 I got my first period when I was 11. The pain was unimaginable and got worse and more frequent as I got older.
By high school I was experiencing heavy fatigue, UTIs, persistent migraines and severe sinus infections in addition to painful periods. Pain forced me to miss a lot of school.
Into my 20s, all my symptoms became more aggressive. I was plagued by digestive disorders and felt awful most of the time. I could barely keep up with university and struggled to hold down a job. Although I was using the OC pill to skip my periods, I had pain around-the-clock.
In 2012 at age 21, I was diagnosed with Stage 4 Endometriosis (Endo) via laparoscopic surgery. However, I was given no support or information on how to manage my disease or my pain. I felt confused, scared and overwhelmed.
After a short reprieve, in 2014 my symptoms returned and I had a second surgery. Weeks later I was still in pain, unable to work and feeling depressed.
I then started seeing a pain psychologist who taught me Cognitive Behaviour Therapy (CBT), and things began to change.
CBT, along with switching to an anti-inflammatory gluten-free diet, and using self-management techniques for the pain, resulted in me being pain-free for more than a year now, with only the occasional flare up.
Around this time, my mum discovered there was a drug called Visanne used to treat Endo that was available overseas but not in Australia. Wanting Australian women to have the option to try this medication, we launched a petition to Bayer on change.org. Within six weeks we had 75,000 signatures and amazingly, Bayer said yes.
Visanne was released in Australia in March 2015. I've been taking it since July 2015 and feel fantastic.
But the story doesn't end there. Our change.org petition received 19,600 comments, many from women living with chronic pain from Endo, just like me. I felt determined to continue to advocate on their behalf, so together with my mum, we created EndoActive, a health-promotion charity. The work we do has restored my sense of purpose, energy and happiness.