Anastasia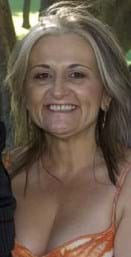 I used to smile a lot, but these days I tend not to do that, because I've lost too many teeth.
The nerves in my mouth are hypersensitive, and for the past 20 years they have caused excruciating pain in individual teeth.
No one knows exactly why; they think it might be genetic.
Painkillers are of no use to me. I need one pack of Nurofen or Panadol a day to lessen the pain, and anything stronger makes me feel violently ill.
The only treatment that gets rid of the pain is root canal therapy, and then having a crown placed on top of the affected tooth.
But at a total of $3,000 per tooth, the cost has been out of my reach, and for the most part I've just had the affected tooth pulled out, unable to bear the pain any longer. It's much cheaper.
This isn't a decision I've taken lightly. I would have preferred to save all of my teeth if possible, but I've only been able to save a few.
On one side of my mouth, I have only the top teeth, and on the other side I have only the bottom teeth.
As a result, I can't eat foods that require a lot of chewing, and much of the time I live on a diet of smoothies. My bite is lopsided, which causes terrible headaches, and I feel very self-conscious and stressed.
I need implants, but at up to $6,000 per tooth, the cost in Australia is prohibitive for me.
I recently had dental work done overseas, in Thailand, and am now saving for more root canal therapy, this time in Vietnam. The cost is about one sixth of the cost in Australia, and it means I can save the few teeth I have left.
After that, I plan on saving for implants, so that I can smile again, without worrying what people are thinking.