Robert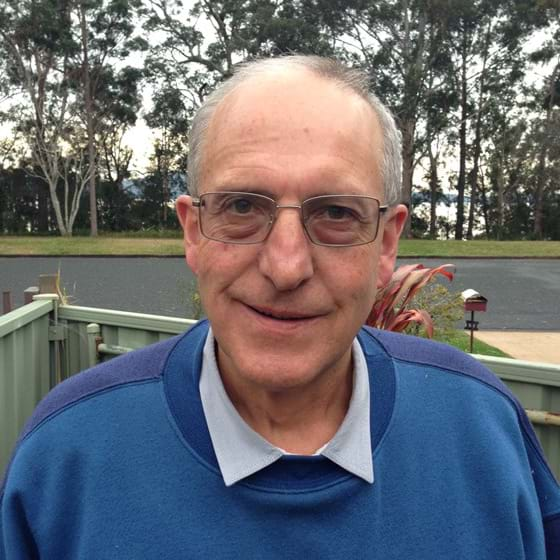 I went from running a successful consultancy business to living with a disability—all in the blink of an eye.
In October 2009 I had a car accident (not my fault) which caused a head injury resulting in partial brain dysfunction and severe pain, a balance problem, constant tinitus, light headedness and vertigo plus severe damage to spinal and other joints, and numerous other problems. I also suffer frequent starry vision, and pins and needles in my face.
Most of the time I live with a pseudo migraine. Sometimes, when the pain extends down the right side of my temple region affecting my vision, it is like a cluster headache. When it is extreme, I can't even read or watch television, I just sit in the quiet.
The accident also left me with frequent pain in my right hip, left shoulder and elbows, hands, fingers and knees, and I now have arthritis throughout my body.
It was difficult finding a health professional who could treat my multiple pain conditions until I was referred to a Canberra pain specialist. After two test procedures, he inserted a neuro stimulator into my chest with two wires into the back of my head and two into the temple region. Without it, I know life would be intolerable.
He also recommended extensive physiotherapy and hydrotherapy to improve my posture and rebuild my core strength, which I did for about four years. I have now moved onto gym workouts and daily exercises and walks.
After the accident I was prescribed opioids, but the side-effects became intolerable and in any case they didn't work, so now I only take Panadol when necessary.
Mostly, I use a mind-over-matter technique and daily mental exercises have helped my brain rewire itself. I now only have the occasional glitch.
I recently had a sea change moving from Canberra to the NSW mid north coast—one of the best moves I have ever made.
I have two daughters and seven grandchildren and I plan to live until I'm at least 90 to spend as much time as I can with all of them and I hope eventually to have some great grandchildren.
I won't let pain stop me from living my life to the fullest.