Carol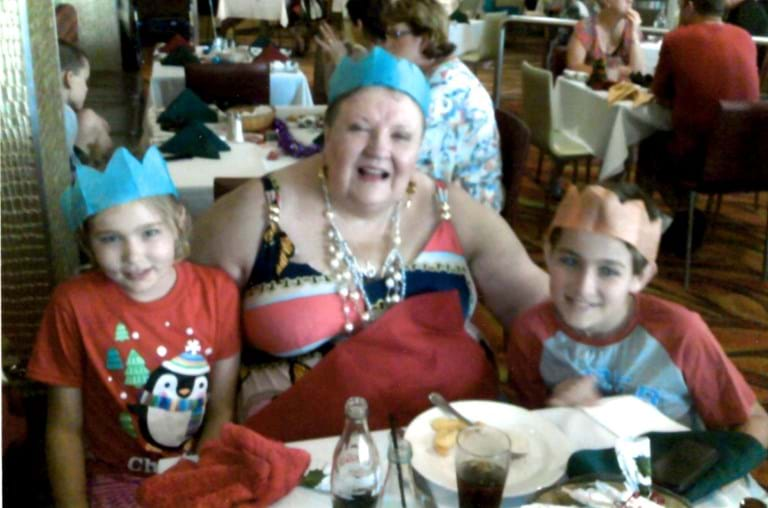 Some days it feels like I live in a prison, but I change my curtains every three months and read books to keep me positive.
Before the pain, I completed two degrees, I was the first female credit manager in the freight and liquor industries in Queensland, and I had a busy social life.
Today my life has been superseded by medication, depression and pain. I'm on the Disability Support Pension and I need carers to help with the shopping and banking.
Fibromyalgia is the cause of most of my pain. All my bones ache and all the nerves in my skin are sore, all the time. It's like living with the worst hangover you've ever had.
The fibromyalgia started as a general weakness, which progressed to the point where I would sleep for 17 hours straight. Today I call them my foggy days.
I was diagnosed eight years ago, but only recently discovered it was part of a bigger picture of chronic disease in my life.
I have a rogue gene, which was activated after giving birth to my son 33 years ago. Along with the fibromyalgia, it caused idiopathic angioedema, which means I'm allergic to lots of things; anaphylaxis and hives; thrombocytopenia (decreased number of platelets in the blood); and diabetes.
I also have sciatica, due to a fall as a child, which compressed the two lower discs in my spine. I've been on a waiting list for spinal surgery for seven years.
The sciatica causes pain down my legs and numbness in my feet, which makes walking difficult, and the back pain drives me nuts.
Before discovering my range of conditions, I had been treated as a psychiatric patient with a cocktail of drugs. They used to call me neurotic.
The only medication that works for my pain is Gabapentin. I had been in a wheelchair due to the pain but it got me moving again. Then the Federal Government removed it from the PBS, and gave me Lyrica instead, which has terrible side effects and does very little to help my pain.