Tracy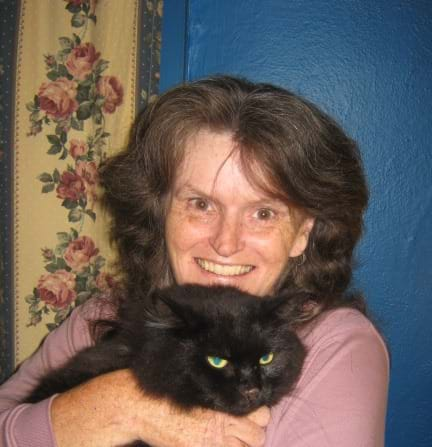 Twenty-one years ago I tripped over my own feet and landed in a kneeling position on the carpet, and I've been in chronic pain ever since.
Even though I've accepted my condition, sometimes I still resent it.
Today I can't study or work, and I can't drive or live independently.
Being in the shower feels like I'm having a nail gun fired on me, and the softest sheets in the world can seem like sandpaper.
I can't concentrate on anything for too long, and I don't know how I will feel from one day to the next, or from the morning to the afternoon.
The fall damaged the fat pad under the kneecap in my right knee, and the pain started there.
Over time, it progressed to both legs, hips and elbows.
Some doctors thought I was just trying to attract attention or get out of working. Others throught it was all in my head.
It took three years to get the diagnosis of Complex Regional Pain Syndrome (CRPS). The doctor who diagnosed me said that the only treatment was pain medication.
So I was prescribed morphine, which I took for 14 years, and now I take methodone. On a bad day, though, it feels like I haven't taken any painkillers at all.
I tried not taking any painkillers once, but I was in so much pain I attempted suicide.
I get accused of being a junkie because people can't see anything wrong with me. There is a lot of misunderstanding, in the community and in the medical profession.
I don't know what I would do without my partner, who takes care of me and the house. I just potter, and I cook, to say thank you to him for looking after me.
The friends I had before my injury have fallen away, and all my friends today have CRPS. We understand each other.
That's why I started the Australian RSD/CRPS Support Group, for people like me who need someone to talk to, someone who understands.