Neika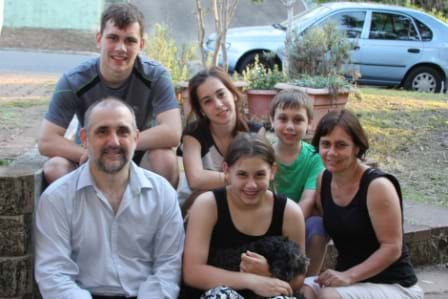 Neika was in Grade 6 when she hurt her knee. We had no idea it would end up in chronic pain.
She was sent for x-rays, which showed a tiny break in the bone, so she was given a removable cast. But every time we put it on, she would be in tears with pain, and needed Nurofen around the clock.
Weeks later, when the cast was meant to have done its job, she couldn't even bend her knee and was still in extreme pain. The doctors had no answers.
Months passed and she was referred to a sports doctor who ordered an MRI. It showed the blood flow in the affected leg was compromised, and he diagnosed Complex Regional Pain Syndrome (CRPS).
He told us Neika would need a lot of physiotherapy but she was very reluctant to do the exercises. She became very unhappy but wouldn't speak with a psychologist.
Eventually we came across the pain clinic at the Royal Children's Hospital – and it saved us.
They knew how to work with children and they had an education program for parents. They offered medical, psychological and physiotherapy support, and after a two-week intensive therapy program, referred Neika to a paediatric physiotherapist in the community, who worked with her every day.
It took one year, but eventually Neika stopped limping, regained movement, and she was even able to ride a bike, compete in gymnastics and go horse riding again.
She has had a few episodes of pain in the years since, but when that happens, all it takes is a visit to the pain clinic, and once they confirm a flare up of CRPS, we know what to do. Sometimes she needs medication, and they assist with that too.
The paedicatric pain clinic gave our family a lifeline, when we didn't know where to turn or what was going on.
We have four children, and when another of our children suffered a series of dramatic pain episodes, we knew where to take him.
It's incredibly heart wrenching to watch your child in pain, and Neika is still unwilling to discuss the experience, but as parents we want to tell the whole world, how important it is to have targeted paediatric care for kids in pain – not just for the child, but for the whole family.