Jamie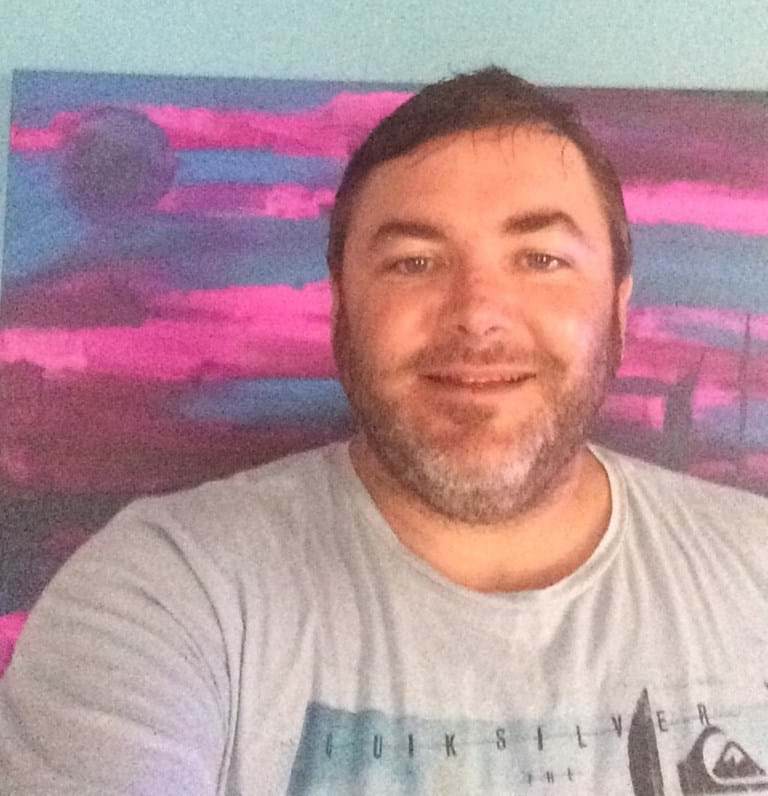 I was a submarine technician in the navy – a job I loved – until a work injury left me with chronic pain, and an unlikely advocate for meditation.
My work required heavy lifting and what began as back spasms in 2004, ended up as chronic lower back pain, and sciatica down my left leg, due to a bulge in a disc.
I tried physiotherapy, pilates and epidurals, but nothing worked, and I ended up on strong painkillers.
Still the pain was through the roof, so I had a global fusion, in 2006. But two months into my three-month recovery, the navy ordered me back to work. People thought I was being lazy.
In 2007, my naval career ended, when I couldn't pass my medical exam.
The pain was excruciating, my social life stopped, I could only sleep three hours a night, and I was virtually a prisoner in my own home.
I felt there was nothing to live for, I became depressed, and the antidepressants made me into a suicidal zombie.
My sister moved in with me to help me. My dog helped too.
Eventually I decided to stop saying "poor me" and I stopped the antidepressants. I kept at my physiotherapy exercises and swimming, and I did a pain management course. I learnt about pacing, got some knowledge, and reduced my painkillers.
Then one day my new physiotherapist saw me dragging my leg because of the sciatica, and realised how hypersensitive to touch I had become.
He suggested yoga. I thought it was for "hippies". But in 2010, I did a mindfulness course. I learnt meditation, breathing techniques and began retraining my body to relax, rather than tense my muscles and cause more pain.
I've been practicing mindfulness and stress reduction ever since, and have seen my stamina improve, my pain reduce, and I'm now medication-free. I still experience pain every day, but it's not as bad.
Today I'm married with a three year-old. I'd love to be able to support my family and earn more money by working, but I just can't do that. On the positive side, I get spend my days with my son.