Kellie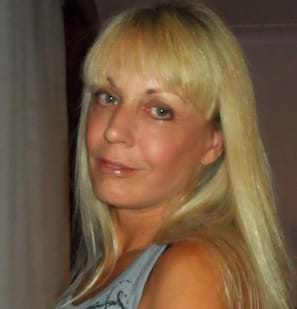 In 1997 I had an accident at work. I slipped on a floor and hurt my left ankle. It never got better, and I've never worked again.
When I was interviewed for the Disability Support Pension, they didn't seem to believe my story of chronic pain. Even though my application was approved, it's not a good feeling.
A year after my accident, I ended up in psychiatric ward because I couldn't deal with the pain. It affects you mentally, too.
I was diagnosed with severe stress, and was medicated for depression, although now I only take Valium if the pain is really unbearable.
I've had a couple of operations without any improvement. If anything, the pain has increased over time.
Today I have pain along my left side, and in my neck, and I've developed osteoarthritis as well as sciatica.
It's painful to drive and to do household chores. I don't go to the cinema because I can't sit for long, and I find gardening difficult.
The other day when I was hanging out the washing, I looked like a stork, because my ankle hurt so much.
I'm lucky to get more than a two-hour block of sleep, and I'm usually up at 4am.
Despite the pain, I try to live life and not focus on it, especially because I have a 12 year-old daughter to look after.
I got a Dyson for Christmas, which has been fantastic, and I use a food processor. Keeping the home clean and cooking for my daughter is important to me.
I see my GP regularly as well as a physiotherapist. I also take Celebrex, which helps a bit, and sometimes Panadol Osteo.
In 2012, I did the STEPS program at Perth North Metro Medicare Local. It helped me understand chronic pain, and I learnt about pacing, doing things at a slower pace to avoid a flare up of pain.
I'm not getting any younger, and need to find ways to manage my pain. I do believe you are what you think. I try to be positive. It works, to a degree.