Congratulations Mr Churack AM
---
---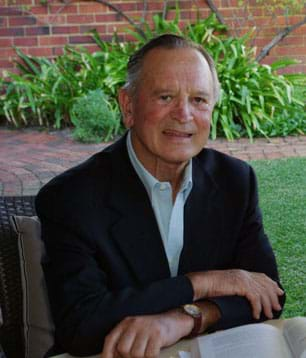 Painaustralia would like to congratulate Geoff Churack AM who was awarded Member of the Order of Australia in the Australia Day Honours List – a fabulous personal achievement and evidence of the increasing attention being given to the issue of pain in our community.
Mr Churack was awarded this honour for "significant service to the community through philanthropic support for medical research, education and sporting groups, and to the retail automotive sector."
In 2013 Mr Churack, along with his wife Moira, donated $1 million to help establish the Churack Chair of Chronic Pain Education and Research at the University of Notre Dame in Perth.
Mr Churack, who has lived with chronic neuropathic pain for several years, was inspired to make this significant contribution as a result of his experiences.
He said he became aware that the medical profession doesn't know a lot about chronic pain, mainly because it has not been an essential part of their training. To his credit, he decided to do something about it.
Operational since 2015 and the first of its kind in Australia, the Churack Chair aims to reduce the impact of chronic pain through research and the education of medical students in the area of chronic pain management.
"People like Geoff Churack make a difference to outcomes for people living with chronic pain," said Painaustralia CEO Carol Bennett.
"It is wonderful to see his contribution recognised in this way."