Opioids Friends or Foe: Updates on the Clinical Conundrum
Some of the Learning Objectives include:
Illustrate an understanding that facilitates skillful and safe management of opioid therapy.
Illustrate an understanding of new analgesic and nonanalgesic agents, so as to appreciate their role in providing multimodal analgesia.
Identify behaviours that may exacerbate and perpetuate pain and have an effective plan for management.
Format
Lectures
Interactive Case based Clinical Discussions with the aim to stimulate audience input.
Convenors
Dr Kerry Mclaughlin
Dr Mir Wais Sekandarzad
When: Saturday 27 October 2018
Time: 8am to 4pm
Where: Monash University, Central Clinical School, Level 5, The Alfred Centre, 99 Commercial Road, Melbourne VIC 3004
Please find attached the flyer. More information is available at https://painmedicine.org.au/
Registration https://shop.monash.edu/the-alfred-pain-symposium-opioids-friends-or-foe-updates-on-the-clinical-conundrum.html
Pelvic Health & Education Evenings (Sydney)

The Women's Health & Research Institute of Australia invites women with chronic pain to attend their monthly meetings, to promote health and wellbeing, and try strategies such as yoga and mindfulness. Each evening has a different theme.
For details about the next meeting and to book email: support@whria.com.au
Where: WHRIA L12/97-99 Bathurst Street Sydney, 6.30-8.30pm
Mindful Yoga for Pain Workshop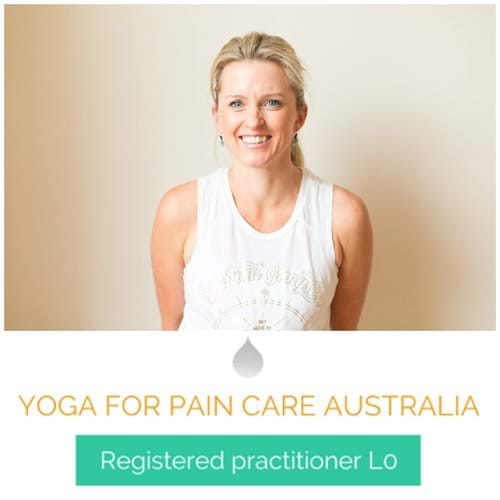 Chronic pain is complex and so are you! It requires a village. So finally when you come to the realisation that not one single individual can offer you a solid solution to your chronic condition you are left with turning to yourself.
When: 12-26 Aug 2017
Where: Middle Park Victoria 3206
for more information and bookings: visit website