Margaret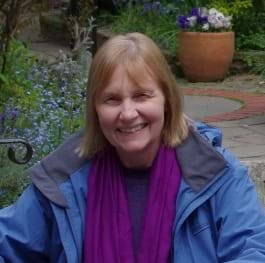 In 2007, I had a relatively routine operation and ended up with nerve pain.
It was a terrible shock to realise the damage done was permanent.
At first I couldn't stand or walk for more than a few minutes, because the pain was unbearable.
I had a constant searing burning sensation in my right knee and lower leg, with the feeling of electric shock waves going up my toes. Sometimes even the sheets on my bed made pain flash across my skin.
I was emotionally devastated.
The hopes I had for my happy retirement had vanished and I was in a very dark place.
Although my family was very supportive, I found many other people simply couldn't believe I had that much pain.
Some people even thought I was seeking drugs! This made me very angry and upset.
Eventually I decided it wouldn't beat me. I had to take charge of the pain.
I found some great professional help and learned about chronic pain. Over time I trained my brain to focus on things other than the pain, things I'm busy with or like to do. I also found hydrotherapy useful.
Today my pain is cyclical. One day is good, the next day not so good. It's like clockwork.
On the more painful days, I still find the pain excruciating, and have to take painkillers.
Although the injury was to my right knee, my left knee also hurts now. Somehow my brain has decided this is what knees are meant to feel like. The brain is very powerful.
In 2009, I met the Secretary of the Australian Pain Management Association (APMA), and we talked for four hours. A year later, I started Pain Support ACT, now part of APMA.
I wanted to help others get out of that dark place and I wanted to stand up for a better deal for all people living with pain.