Jacqui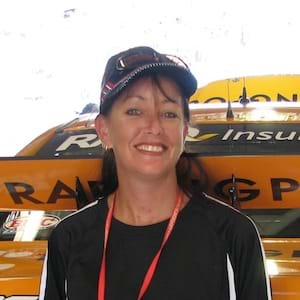 Most stories about people surviving cancer talk about a new lease on life, but mine has left me with a legacy of pain.
Ten years ago I had cervical cancer. The treatment involved brutal surgery, and although I'm grateful to be cancer-free, I've been in constant pain ever since.
Before the cancer, I was healthy and active. I was doing really well in my work, first owning a rental car franchise in Townsville and later becoming the National Logistics and Support Manager for a large import/export company in Sydney.
I was working 50 to 80 hours a week, and it was the stress that caused my cancer.
I had surgery to remove the cancer, and more surgery to remove adhesions. It damaged a lot of nerves, and left me unable to return to full-time work.
I tried some other workplaces, but found my bosses less than understanding. When I asked for a 10-minute stretch break every couple of hours, my requests were met with hostility.
I then moved back to Townsville and ended up on the Disability Support Pension. But it's not where I want to be.
Not working is tough, mentally. It's not just about loss of income, it's about self-worth and social interaction.
I'm now on a low dose anti-depressant and a low-dose painkiller (oxycodone), which allow me to function. I'm very careful not to increase my dosages because I don't want to become addicted to medication.
Some people close to me think I'm weak. They think it's all in my head. As a result, they offer me no support. But my sister is fantastic.
I'd been feeling really upset with my state of life, when I attended the new pain clinic at Townsville Hospital. The clinic is lead by a wonderful physician, Dr Martin Bryant, who runs a multidisciplinary team of nurses, psychologist, physiotherapist and occupational therapist.
The initial education session was great. They taught the group about chronic pain, and they offer practical support to improve people's quality of life, reduce their reliance on medication and help them to return to work.
Returning to work is my goal. And now that I've found some help, I have hope.