Curtin University's Andrew Briggs Contributing to Global Health Policy
---
---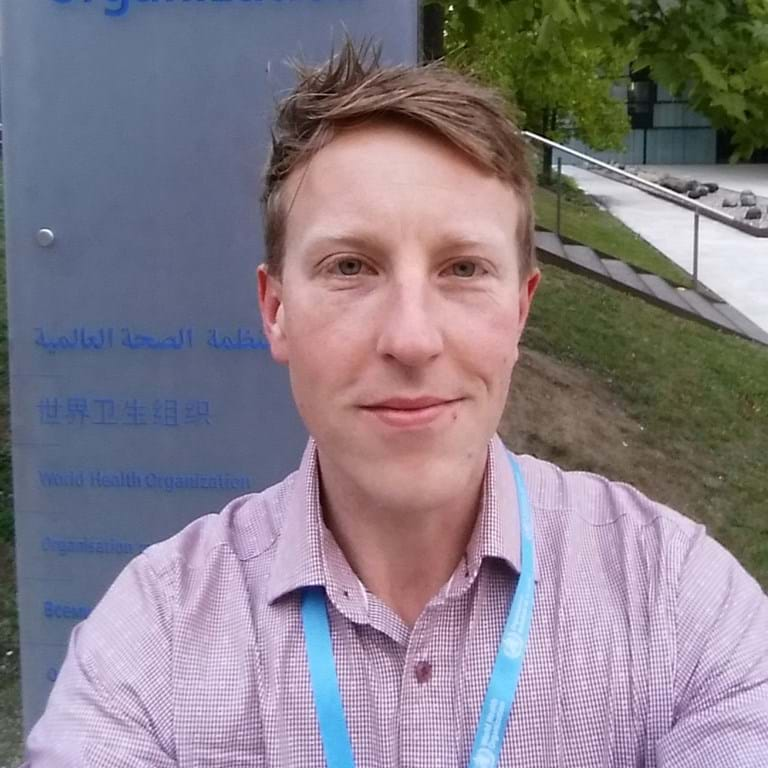 Associate Professor Andrew Briggs has received an inaugural Foundation Fellowship in Global Musculoskeletal Health. Awarded through the Global Alliance for Musculoskeletal Health of the Bone and Joint Decade, it has taken him to Geneva to work with the World Health Organisation (WHO).
Through his work with the WHO, specifically the Ageing and Lifecourse Department, Andrew is contributing to global policy and resources for healthy ageing across the life course, through the development of tools and resources that support integrated care for older people and where possible, ensure that musculoskeletal pain conditions are appropriately considered.
Despite the unequivocal burden of disease associated with musculoskeletal pain conditions, health policy and programs globally have not responded to the burden. Andrew says the Fellowship provides him the opportunity to close the gap, even a little.
"It is truly an honour to be selected for this Fellowship, both personally and on account of the high quality work being undertaken in Australia in the context of policy development, implementation and evaluation," he said.
"There is no doubt that Australia is a world leader when it comes to musculoskeletal health. This is obvious from our National Health Priority Areas, funding programs and the leadership shown by particular jurisdictions, where system-level models of care for musculoskeletal conditions have been developed.
"System reform takes years, so it would be naïve to think that my work will have an immediate impact on a global scale, but I do hope it starts a conversation about the burden of disease of musculoskeletal pain conditions and provides an avenue for more advocacy."
Andrew says there are some current WHO initiatives, such as the Integrated Care for Older People (ICOPE) program, which could feasibly be integrated into Models of Care in Australia. As a member of the UN, Australia is obliged to participate in the global strategy and plan of action on ageing and health.
In Geneva since August, Andrew will be completing his onsite Fellowship at the end of the year. Mentors for the Fellowship are Associate Professor Helen Slater (Curtin University) and Professor Lyn March (University of Sydney). His work at the WHO also supports his NHMRC TRIP Fellowship.